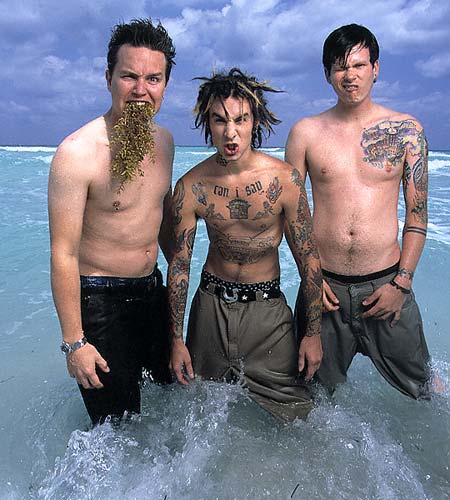 I'm mad excited that Blink 182 is coming back together.
For those of you that don't know, the legendary trio that helped
jumpstart
pop-punk in the 90s has reunited and not only played the
Grammys
, but also announced that they will be going on tour and writing and releasing a new album.
I don't know about you, but when I think back on the music that I now play, sometimes I can see that Blink has influenced me in someway.
Are you as
psyched
as I am?